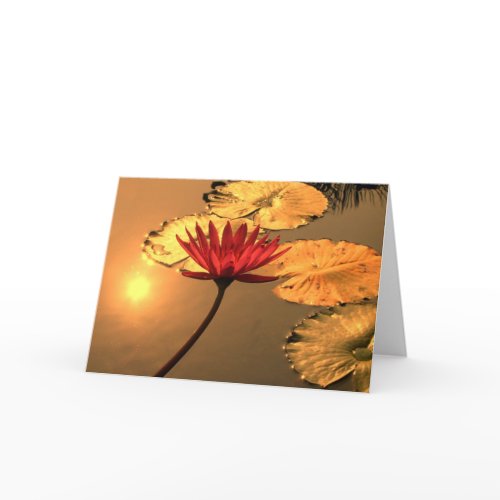 Radiant Water Lily with Spiritual Message
by
asiastockimages
Closely after bamboo comes my passion for lotus flowers or water lilies. They are a very popular plant in Taiwan, since they are a frequently used symbol in Buddhism. The pure beauty of the lotus stands in stark contrast with its surroundings which are often muddy ponds and so it is an illustration of how we can rise above our earthly limitations. On the back of the card shown above I added the following quote which I like a lot:
"A pristine waterlily not to be discouraged by its surroundings, rises from the depths of a murky pond. It's lotus petals perfume the air, as it flowers and blooms brilliantly, purely, divinely, despite and probably because of its origins.
Becoming a spiritual person does not mean you have to leave your prior life behind, but instead you integrate, learn, remember, and respect what brought you to this point in the first place.
" Jacquelene Close Moore