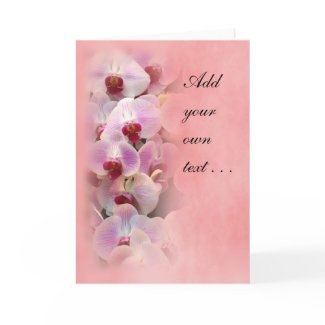 Beautiful Valentine Card with Orchids
by
asiastockimages
Taiwan is one of the world's largest exporters's of orchid flowers. Every year in early spring an international orchid exhibition takes place in Tainan in southern Taiwan. These particular orchids are called butterfly orchids or phalaeonopsis.
See more of my orchid images at my
Nature and Landscape Gallery
at
Photogenic Asia.